#GirlBoss Brekkie Series Launch
May 29, 2016 @ 8:00 am

-

10:00 am

$69
Create a Powerful WHO, WHY & HOW for your Business – and Nail your Elevator Pitch! 
Announcing the very FIRST #GirlBoss Brekkie in the series by Fusion Ladies Events.
Fusion Ladies Events offer a more collaborative experience for Perth's up & coming entrepreneurial women, who are looking to connect on a more genuine level. Join us for a morning of connecting and celebrating local Perth #GirlBosses.
#GirlBoss Brekkie Events have TWO main motivations:
1.) Our Girl Boss Speakers offer crunchy solutions to burning problems that female entrepreneurs (or future female entrepreneurs) are experiencing. Walk away with step-by-step processes and smart strategies that you can use to start a business, or take your business to the next level!
2.) We want you to connect with Perth #GirlBosses without feeling nervous or awkward… so our breakfasts are structured in a way that you will NEVER be left standing awkwardly alone, but will have enough opportunity to chat to that interesting girl boss that you have a cool collaboration idea for.
Picture this:
You arrive at the Yacht Club early on Sunday morning, not sure what to expect, feeling a little nervous about meeting all these #girlbosses.
Once you are in the SOPYC Wardroom boasting gorgeous views of the Swan River, you are instantly put at ease as one of our hosts greet and welcome you.
You find your allocated seat and say hi your neighbour, you realise that everyone is in the same boat as you… just a #girlboss looking to connect with other likeminded ladies in Perth, and hoping to learn some powerful strategies to take your passion business to the next level.
You pour yourself a piping hot coffee and help yourself to a danish pastry or some fresh fruit & yoghurt.
You're in the middle of a super inspiring #girlboss convo at your table when Ash comes on to the microphone, it's time to listen to the Girl Boss speaker – the gorgeous & talented Lanna Hill from One Small Step Business Coaching.
Woohoo you get to hear her step by step process on how she creates beautiful brands, visions and elevator pitches for small business owners just like you. Plus she lets you in on a little of her own personal success story.
Lanna is finished and you are bursting to ask questions, but first your hot plated brekkie has arrived so you tuck in & wait for question time.
Your belly is full, your mind is inspired and you have pages & pages of notes you want to go home & implement right away.
But there's just one more surprise for you before calling it a morning at around 10am.
Want to know what the last surprise is?!?!  Join us to find out!
Lanna Hill – One Small Step Business Coaching: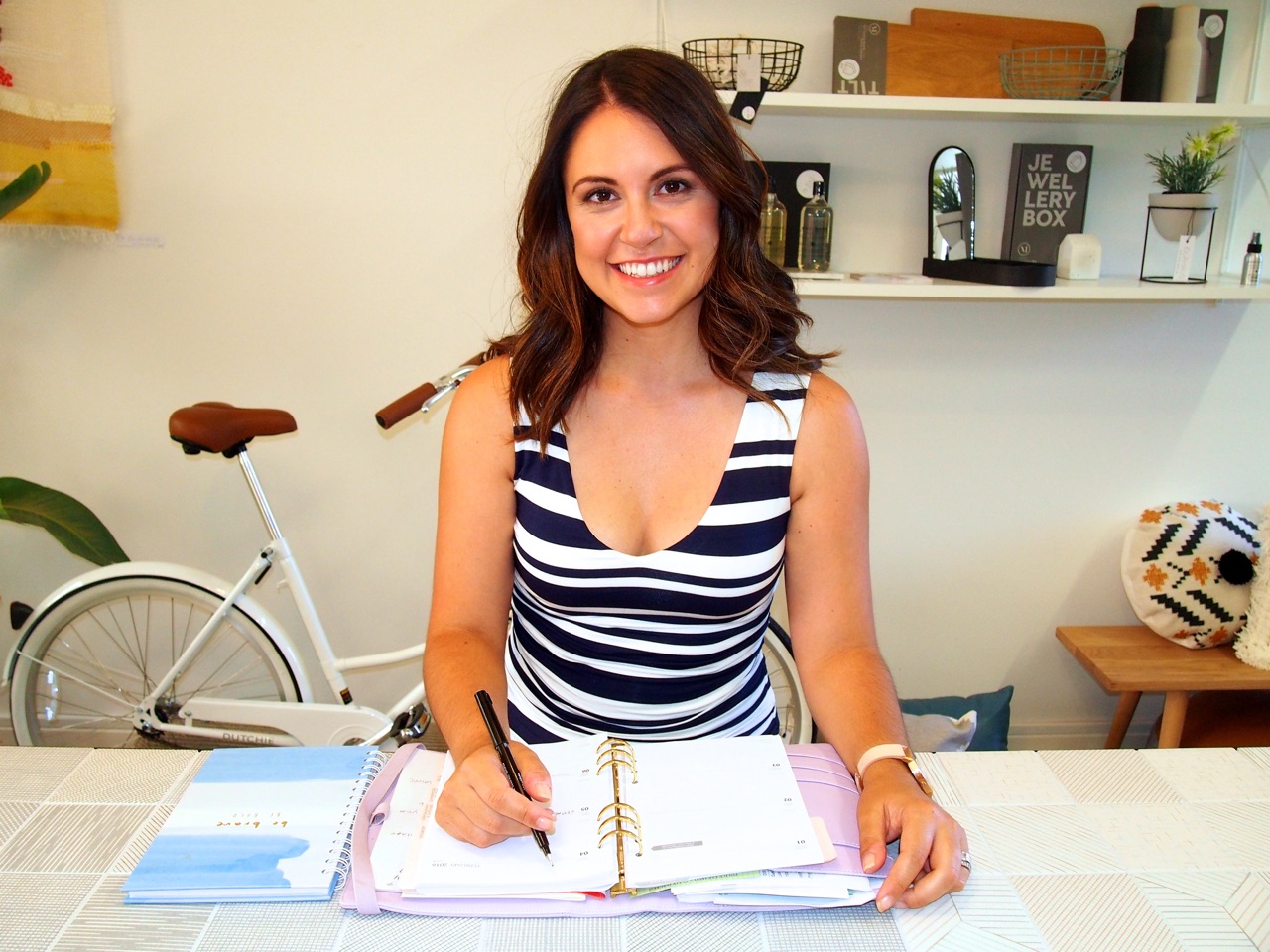 Hear from Lanna Hill, owner of two successful small businesses, One Small Step Business Coaching and Lanna Hill Fitness Nutrition Wellbeing. Lanna will be sharing her strategy to create a powerful WHO, WHY & HOW for your business, giving you a clear purpose and direction for your branding and marketing. She will also share how to NAIL your elevator pitch in a way to make people desperate to know more.
Lanna is the wife to Daren and proud mummy to their 20-month old daughter, Addison. Her business specialties include sales & marketing, business strategy and planning and business development. After spending over 10 years in the corporate world in strategic account management, Lanna launched her first business in June 2014 and hasn't looked back. Lanna is passionate about empowering people, and primarily women, to achieve their goals and live their best lives.
W www.onesmallstepcoaching.com.au / I www.instagram.com/onesmallstepcoaching / F www.facebook.com/onesmallstepcoaching
W www.lannahillfnw.com.au / I www.instagram.com/lannahillfnw / F www.facebook.com/lannahillfnw
VIP Ticket Option:
We have 8 VIP tickets available to those serious about wanting to perfect their Target Market, Branding and Elevator Pitch
Stay back for a 45 minute VIP session (10am – 10.45am) with Lanna, to personally guide you through her strategy and answer any specific questions you might have
VIP's get prime position seating for the event
Be quick. Once sold, that's it!
What you need to know:
Tickets include: insights from Ashley (from Fusion Events) and Lanna (Guest Speaker); spotlight on your business (optional); hot plated breakfast, fruit, yoghurt, danish pastries, tea, coffee and juice.
Get together a table of 8 and SAVE!
All tickets are non-refundable, but are name transferrable, just let us know of any name changes before the event
Limited tickets available, be quick to secure your spot!
Need more info? Email ashley@fusionladiesevents.com.au with any comments or questions